Homepage > Webshop (Pricelist)
Pricelist music analysis and jazz and pop arranging books, wind band compositions and arrangements
Webshop - Books and Band Music Pricelist 2023
1. E-Books and Articles in PDF Format
The Document Library on this Website contains free E-books and PDF documents for composers, musicians and music lovers. However, full version e-books must be purchased. Order and receive your personal copy as an e-mail attachment (usually within 1 day).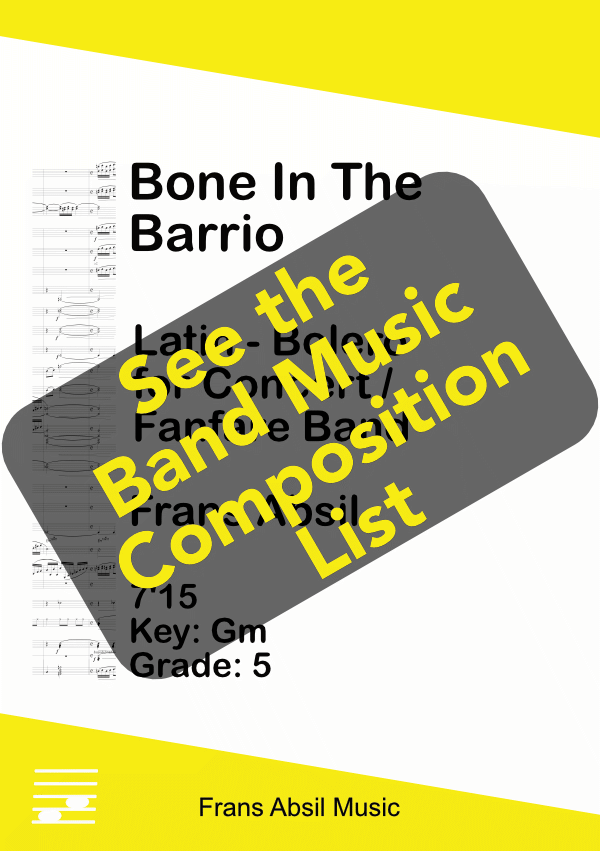 Format: score / parts
Band Music: Compositions for symphonic wind band (concert band) and fanfare band
Read the GDPR Compliant Privacy Notice >>
ARTICLES / OTHER DOCUMENTS
2. Sheet music for Concert Band (Symphonic Wind Band) and Fanfare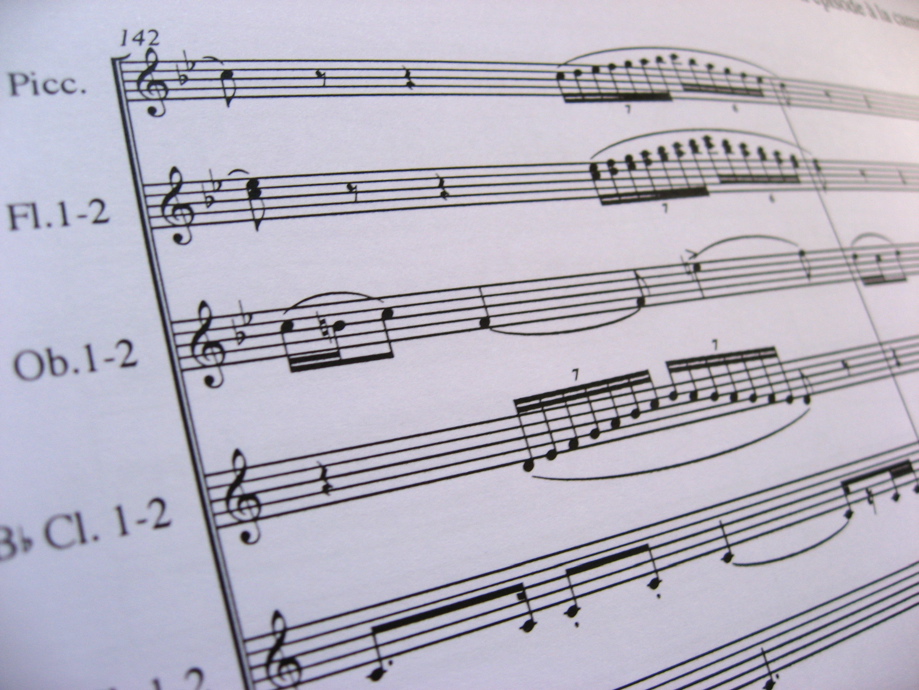 Each listed item comprises a full score (paper size DIN A4, 100 g, double-sided, with cover and performance notes) plus a set of parts (paper size DIN A4, single-sided, 80 g). Upon request a DIN A3 paper size score or a set of PDF files may be provided. An invoice with payment instructions (bank account or PayPal) will be sent with the delivery and in an e-mail. Prices do not include postage and are subject to change without prior notice.
Order Sheet Music? Indicate the titles (use e-mail) >> and pay using the PayPal Donate button >>
Instrumentation code: C=Concert Band (symphonic wind band), F=Fanfare, B=Brass Octet, S=Saxophone Quintet. Grades: 1=very easy, 2=easy, 3=medium, 4=difficult, 5=very difficult.
COMPOSITIONS
| Title | Instr | Dur | Gr | Price |
| --- | --- | --- | --- | --- |
| Bone in the Barrio | C/F | 7'15 | 5 | € 94 |
| Dinghy Rock | C/F | 2'45 | 3 | € 56 |
| Lightweight Concerto in F | C/F | 3'55 | 3 | € 75 |
| Ningaõ Valley | C | 5'30 | 5 | € 89 |
| Oorlog in de polder (War in the Low Lands) | C | 6'25 | 4 | € 119 |
| P'Teeth Suite (5 Mvts.) | C | 20'10 | - | € 186 |
| Mvt. 1: Fish Finger Frenzy | C | 5'25 | 4 | € 89 |
| Mvt. 2: Slay Right | C | 2'30 | 2 | € 56 |
| Mvt. 3: Sad Ballad or Bad Salad? | C | 4'15 | 3 | € 75 |
| Mvt. 4: Tea, Biscuits and Muffin Dance | C | 3'00 | 3 | € 62 |
| Mvt. 5: Dutch Roll | C | 4'00 | 3 | € 75 |
| Radio Rumba | C | 5'35 | 3 | € 94 |
| Smart Latin | C/F | 3'30 | 3 | € 71 |
| Strijd tegen het water (Fighting the Sea) | C | 7'50 | 4 | € 137 |
| Suspension and Bridge | C | 5'30 | 4 | € 89 |
ARRANGEMENTS
| Title | Composer | Instr | Dur | Gr | Price |
| --- | --- | --- | --- | --- | --- |
| Autumn Leaves | J. Cosma | C | 4'40 | 4 | € 105 |
| Blue Moon | R. Rodgers | C | 5'45 | 4 | € 89 |
| Cabaret | Ebb/Kander | C | 3'40 | 3 | € 62 |
| Ellington Favourites | D. Ellington | C | 16'00 | 3 | € 186 |
| Hello | L. Richie | C | 3'50 | 2 | € 62 |
| It Might as Well be Spring | R. Rodgers | C | 4'25 | 5 | € 105 |
| It's Only a Paper Moon | H. Arlen | C | 4'55 | 4 | € 89 |
| I've Grown Accustomed to Her Face | F. Loewe | S | 3'10 | 2 | € 31 |
| Just the Way You Are | B. Joel | C | 4'45 | 3 | € 89 |
| Let it Snow | J. Styne | C | 4'00 | 4 | € 105 |
| Misty | E. Garner | C | 4'30 | 3 | € 62 |
| Moon River | H. Mancini | C | 4'20 | 2 | € 62 |
| My One and Only Love | Mellin/Wood | C | 5'05 | 5 | € 105 |
| One Note Samba | A.C. Jobim | C | 3'40 | 3 | € 75 |
| Over the Rainbow | H. Arlen | F | 4'40 | 3 | € 75 |
| Over the Rainbow | H. Arlen | B | 4'40 | 3 | € 41 |
| Part of Your World | A. Menken | C | 3'00 | 2 | € 56 |
| Roof Garden | A. Jarreau | C | 3'15 | 3 | € 63 |
| 'Round Midnight | T. Monk | C | 3'10 | 3 | € 75 |
| Stevie Wonder Medley | S. Wonder | C | 12'30 | 3 | € 154 |
| The Blue Danube Makeover | J. Strauss | C | 7'10 | 5 | € 105 |
| The Shadow Of Your Smile | J. Mandel | C | 3'55 | 3 | € 75 |
| The Summer Knows | M. Legrand | C/F | 4'15 | 4 | € 105 |