Homepage > Documents > Arranging by Examples E-Book
Arranging by Examples: The Practical Guide to Jazz and Pop Orchestra Arranging, 3rd Edition
Textbook with many examples about arranging for jazz big band, concert band or studio orchestra
Purchase the book through PayPal (or credit card) and receive your personal copy as an e-mail attachment within 24 hours.
This e-book is a practical guide to arranging for the jazz and pop orchestra. Through a great number of examples basic techniques, instrumentation, voicings and arranging approaches are demonstrated. Download the trial version of the book Arranging by Examples, 3rd Ed.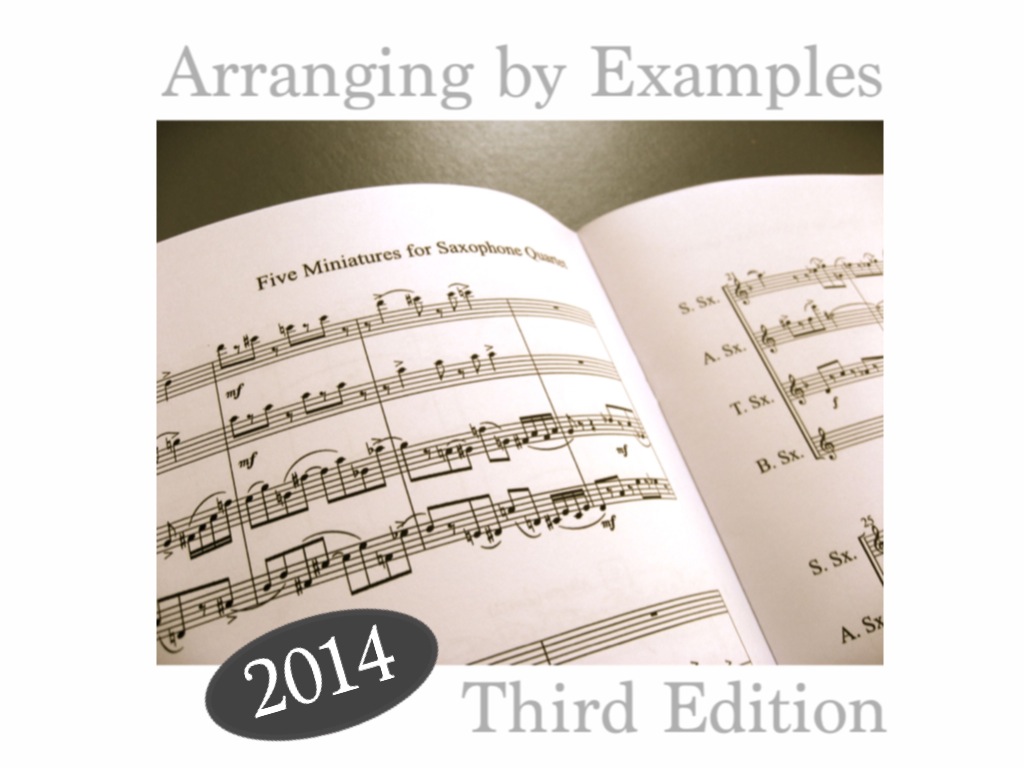 Full and condensed score examples for jazz big band, concert band and studio orchestra are discussed in great detail in the text. General principles and detailed voice leading aspects are presented. Alternative solutions, practical guidelines, do's and don'ts; all designed to help the arranger develop his skills and trigger a personal style.
Now the 3rd Edition of this book (A4 paper size, PDF format) is available with 243 pages of valuable resources and guidelines for the beginning arranger. The document size is 5.6 Mb, great for tablet computer reading. Hyperlinks enable easy navigation through the electronic version.
What's new in the 3rd Edition?
A structured approach to arranging by introducing Part I to III in a greatly expanded edition.
A great many new examples.
Focus extended from the jazz big band to the concert band and the studio orchestra.
Extensive cross-referencing between the content and the examples.
Detailed index for easy navigation.
Modernized two-colour layout.
What subjects will you find in this book?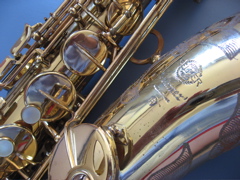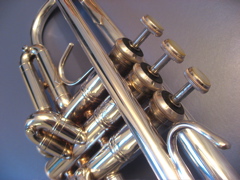 Three Parts: I Preparations, II Techniques, and III Assembling the Piece.
Twelve Chapters:

Part I: Ch. 1 Introduction, Ch. 2 Instrumentation.
Part II: Ch. 3 Sectional harmony in four parts, Ch. 4 Sectional harmony in five parts, Ch. 5 Ensemble techniques, Ch. 6 Special techniques, Ch. 7 Woodwind voicing, Ch. 8 String section voicing, Ch. 9 Melody.
Part III: Ch. 10 Musical forms in jazz and popular music, Ch. 11 The arrangement, Ch. 12 On a final note.

xiv + 229 pages, 105 examples with score excerpts, 133 figures, 8 tables.
Table of Contents and Index with internal hyperlinks.
Review in the St. Louis Jazz Notes:
The e-book is listed in the St. Louis Jazz Notes blog. Here's a quote from the review: "Lastly, another in-depth resource available [...] is the ebook version of "Arranging by Examples: The Practical Guide to Jazz and Pop Orchestra Arranging," [...] there's plenty of useful info there for aspiring arrangers". See the Music Education Monday: Arranging 101 (March 16, 2015) >>