Homepage > Composition > Music Datasheet
"The Lost Piano Score"
GENERAL INFORMATION
Title
The Lost Piano Score
Composer
F.G.J. Absil
Instrum.
Studio Orchestra
Date
December 2021
Duration
3'45
Style
Film Music
Key
Atonal
Meter
4/4
Measures
66
Tempo
72 - 64 BPM
FULL INSTRUMENTATION

Woodwinds: Clarinet in Bb 1-2-3, Bass Clarinet, Contrabass Clarinet;
Brass: Horn in F 1-2-3, Trombone 1-2-3, Bass Trombone, Contrabass Tuba;
Rhythm Section: Acoustic Piano, Synthesizer 1-2 (lead, pad), Synthesizer Bass;
Solo Strings: Violin 1-2-3-4, Viola 1-2.
NOTES FOR THE PERFORMER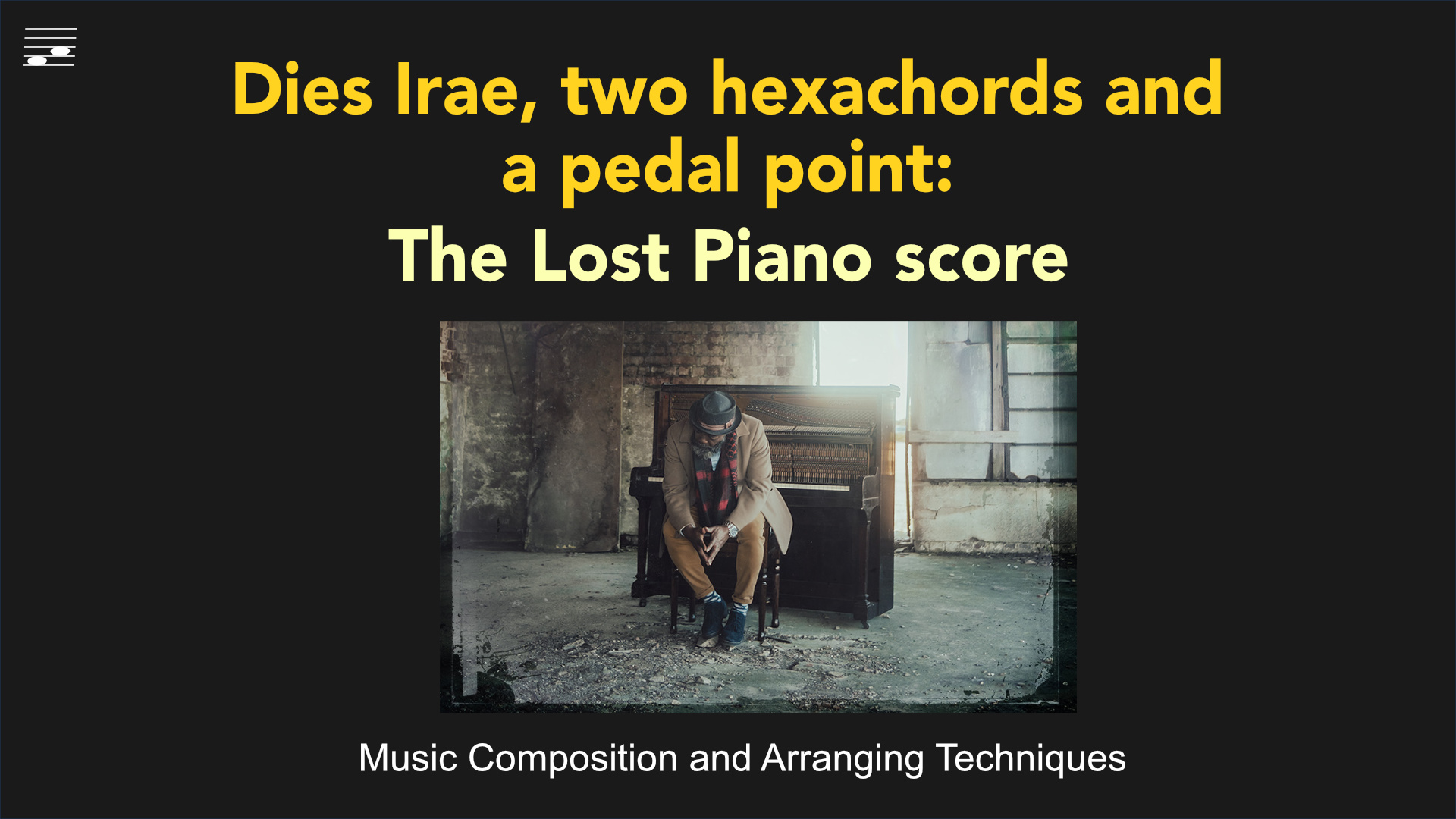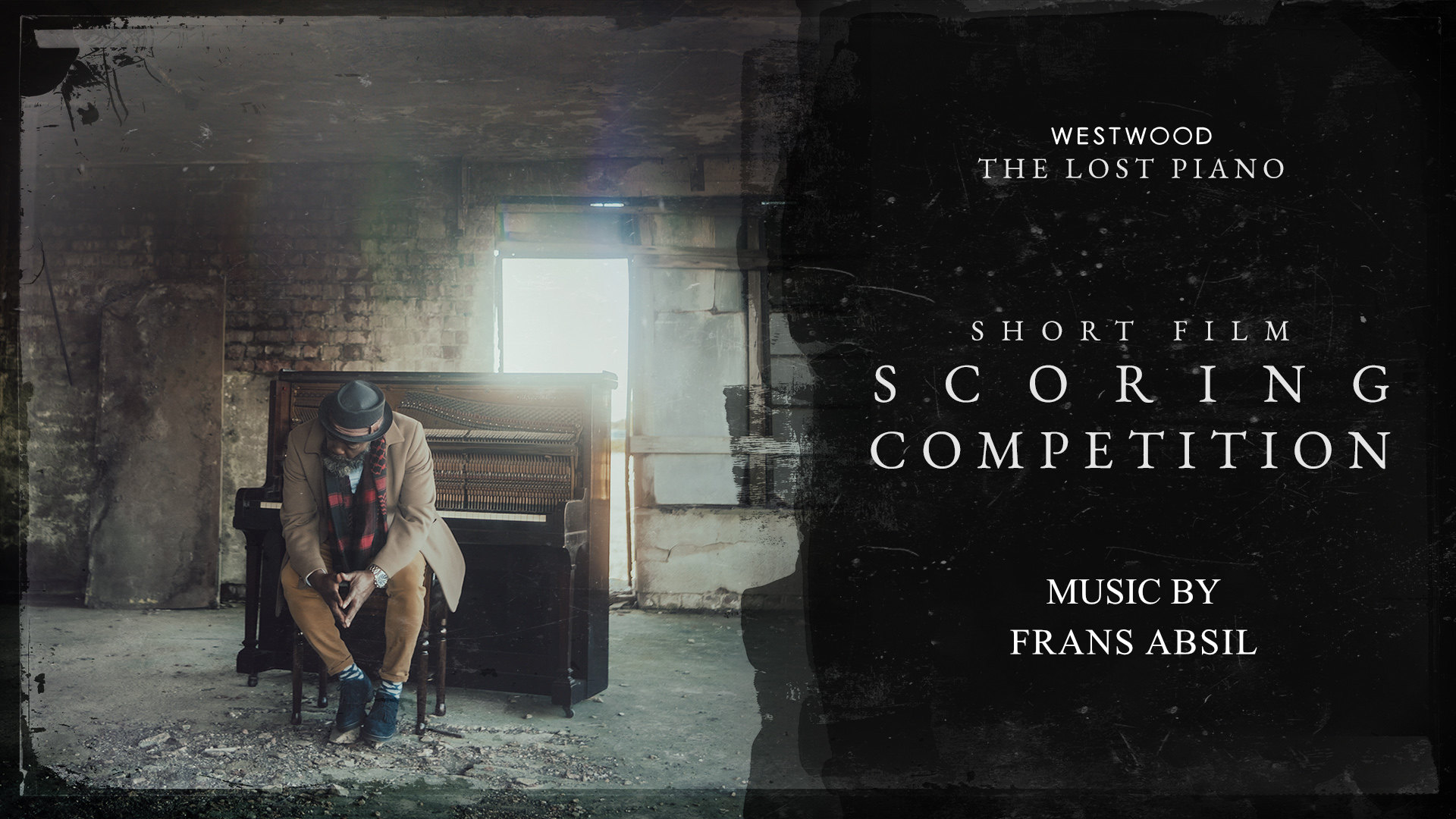 The composition The Lost Piano Score is my entry for the Westwood Instruments Scoring Competition 2021. On YouTube you'll find the short movie with soundtrack and a video tutorial about the compostion and musical elements. Here are the details:
The movie has ternary structure; it is in three acts, an aspect which is respected in the composition.
The main musical elements are the Dies Irae theme (with a-b phrase), two hexachords that form Pitch-Class Set 6-31 (polychords from stacking triads Em and Bbaug, C and Aaug, respectively), and an Ab bass pedal point.
Musical sections are: Introduction (m. 1-5), Act 1 A (m. 6-21), Act 2 B-C (m. 22-41), Act 3 D (m. 42-58), and Coda E (m. 59-66)
The audio rendering of the Cubase 11 Midi mockup uses Aaron Venture Infinite Series woodwinds and brass, Audio Modeling SWAM solo strings, Modartt Pianoteq Bleuthner and Steinway piano, Native Instruments synthesizers (Absynth 5, FM8, Massive, Massive X) and Arturia V Collection ARP 2600 synthesizer. Effect plug-ins are Steinberg stock, FabFilter, Valhalla DSP, and Nugen Audio.