Homepage > Compositions > Music Datasheet
"The Siege of Lemongrad"
GENERAL INFORMATION
Title
The Siege of Lemongrad
Composer
F.G.J. Absil
Instrum.
Symphony Orchestra
Date
2018
Duration
7'15
Style
Symphonic poem in socialist realism idiom
Key
Cm, Ab, Gm
Meter
3/4, 4/4
Measures
227
Tempo
108, 112, 120, 136 BPM
FULL INSTRUMENTATION

Piccolo, Flute 1-2, Oboe 1-2, Clarinet in Eb, Clarinet in Bb 1-2, Bass Clarinet, Bassoon 1-2, Contrabassoon;
Horns in F 1-2-3, Trumpet in Bb 1-2-3, Trombone 1-2, Bass Trombone, Bass Tuba;
Harp, Piano;
Percussion (4 players): Glockenspiel, Xylophone, Bass Drum, Crash Cymbal, Piatti, Snare Drum, Suspended Cymbal, Tambourine, Timpani, Triangle;
String section: Violin 1, Violin 2, Viola, Cello, Contrabass.
NOTES FOR THE PERFORMER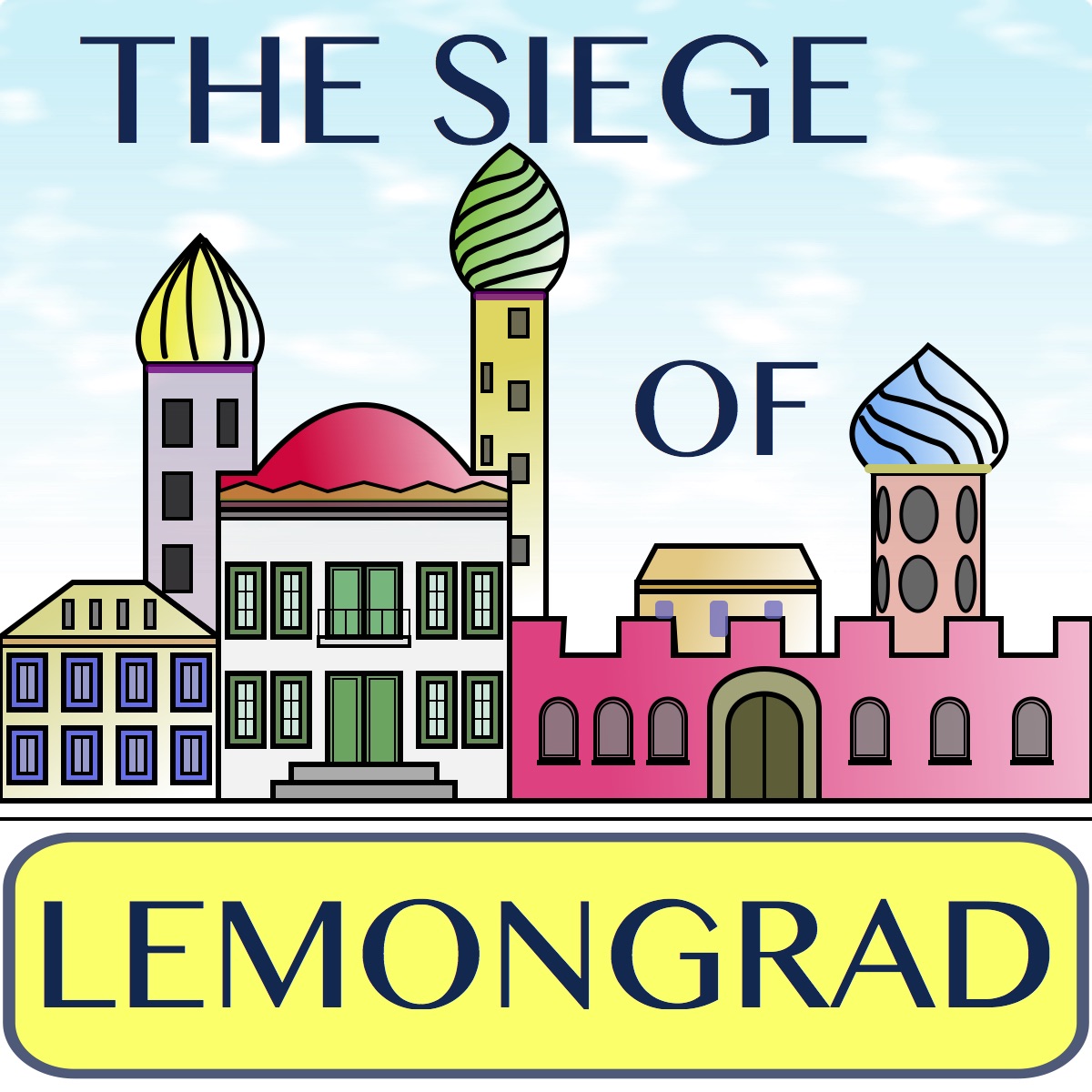 The composition 'The Siege of Lemongrad' is a symphonic poem for orchestra. This piece tells the story about the siege of a fictitious city. It consists of suspense, heroic and bombastic battle scene music, in a quasi-nationalistic and socialist realism style.
The piece is divided into the following sections:
m. 1-29: Introduction (92 and 108 BPM, 3/4). Brass phrase, main and derived theme, imitation for solo woodwinds and trumpet, strings pizzicato accents.
m. 30-68: Threat and suspense. [A] Transition for clarinet, bassoon and pizzicato strings. [B] Staccato block chords for woodwinds, strings and brass in juxtaposition. [C] Transition for unisono woodwinds and pizzicato strings.
m. 69-126: Battle scene music 1 (136 BPM, 4/4), [D] 3-part fugato for strings, battle theme for unisono woodwinds a2. Brass fanfare phrases. [E] Second fugato subsection. Battle theme for unisono low brass. Tutti climax. [F] Transition for solo piano and woodwind stretto imitation. Second tutti climax.
m. 127-142: Transition (108 BPM). [G] Flute and oboe phrases over string pedal point. [H] Main theme variation for flute and clarinet over extended pedal point,
m. 143-174: March (120 BPM). [I] Clarinet and flute theme over strings pizzicato. [J] March theme 2nd statement as 3-part brass setting. [K] 3rd statement, mocking solo trumpet, tutti climax.
m. 175-180: Transition (112 BPM, 3/4). [L] Flute and clarinet unisono over strings pizzicato.
m. 181-204: Battle scene music 2 (112-124 BPM, 4/4), [M] 3-part fugato for pizzicato strings, woodwinds and trumpet, battle theme for clarinet and horns a2, muted trumpet and trombone. Tutti climax.
m. 205-227: Coda (112 BPM). [N] Solo clarinet over pedal point. Accented brass phrases, with main theme quotes in woodwinds and strings.