Homepage > Composition > Music Datasheet
"Frankie Fret Could Not Forget His Online Gig With The Roulettes"
GENERAL INFORMATION
Title
Frankie Fret Could Not Forget His Online Gig With The Roulettes
Composer
F.G.J. Absil
Instrum.
Studio Orchestra
Date
October 2021
Duration
4'30
Style
Orchestral Music
Key
G (modal)
Meter
4/4
Measures
136
Tempo
124 - 118 BPM
FULL INSTRUMENTATION

Woodwinds: Flute, Soprano Saxophone, Alto Saxophone doubling on Clarinet in Bb, Tenor Saxophone, Baritone Saxophone;
Brass: Trumpet in Bb 1-2-3 (cup mute), Trombone 1-2-3 (open, bucket mute), Tuba;
Percussion (3 players): Marimba and Glockenspiel, Suspended Cymbal, Bar Chimes, Temple Blocks, Triangle;
Rhythm Section: Electric Guitar Semi-Hollow (plucked and picked), Fender Stratocaster (pick), Acoustic Piano, Synthesizer, Fretless Bass Guitar, Drums (sticks);
Solo Strings: Violin 1, Violin 2, Viola, Cello, Double Bass.
NOTES FOR THE PERFORMER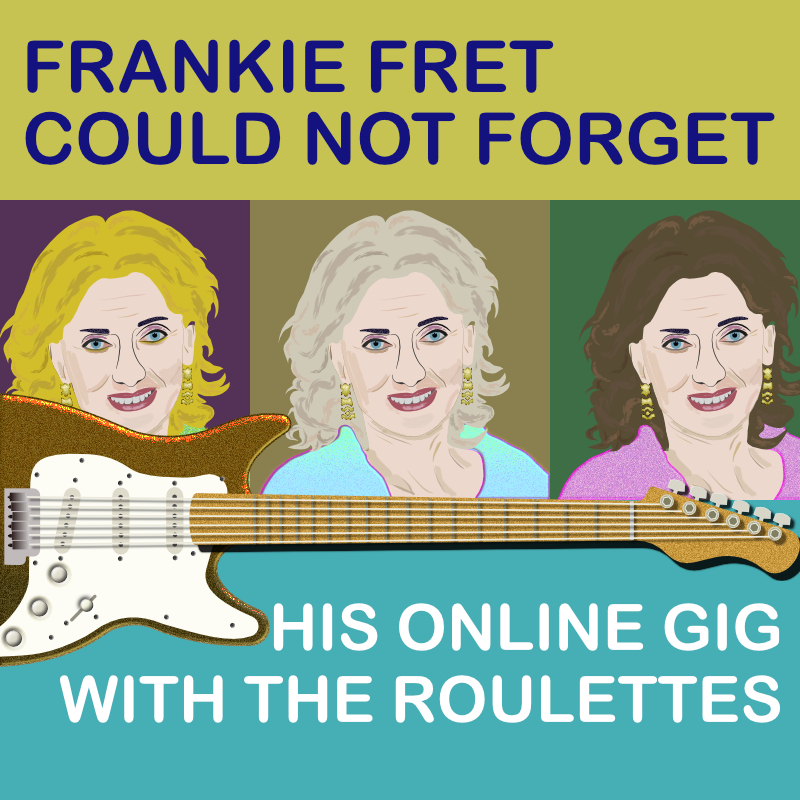 The pandemic-period, online performance practice inspired composition for studio orchestra Frankie Fret Could Not Forget His Online Gig With The Roulettes has ternary form ABA':
Opening section A (m. 1-47). Lively allegro deciso, 124 BPM. The main theme (1st statement in m. 11) consists of 4x3 notes with 2nd+4th leap character. It returns in several statements with different harmonisation (m. 19, 27, and 35). The contrasting theme (pitches B-A-A-Bb-C, PC-Set 4-1) enters in m. 23 and is used in the transition m. 43.
Contrasting middle section B (m. 48-90). This somewhat slower tempo section (118 BPM) has Eb-Bb bass pedal point. Main theme fragments are played in rhythmical augmentation (m. 50, 64, and 76). The contrasting theme returns as a riff (B-A, B-A-A), as a countermotive to the main theme, and in the transition (m. 81).
Closing section A' (m. 91-136). The initial tempo returns (124 BPM), as does a varied form of the main theme as miniature development (m. 97), and in its original form (m. 109, 121). The last statement brings back the contrasting motive, which is also the main element in the closing.
The audio rendering of the Cubase 11 Midi mockup uses Audio Modeling SWAM flute and saxophones, Sample Modeling brass, Modartt Pianoteq Bleuthner piano, marimba and glockenspiel, Native Instruments percussion and drums (Abbey Roads 60s Drummer), FM8 synthesizer, Ample Sound electric guitars and Jaco Fretless Bass. Effect plug-ins are Steinberg stock, FabFilter, Valhalla DSP, and Nugen Audio.